I earn commissions if you shop through the links on this page.
Top 5 Web Hosting in 2020
$49 and over
We just published the Top 5 Web Hosting in 2020 – $49 and Under.
Now, we need to look and compare the more expensive plans. What makes them expensive?
Are they worth it?
But, before we do that we should discuss what we are going to compare. If you haven't already been looking then when you do you are going to find out it's difficult to compare apples with oranges, so to speak. So, in this review of the top 5 web hosting services I have chosen what I believe to be important for someone who is building their own online business that could have up to ten WordPress sites.
Price
In this review I have included web hosting that costs $49.00 and over per month at a monthly rate.
Just like in the $49 and under article, the key is "at a monthly rate." Every plan here has an annual rate and one's rate is based on a three-year plan! I'll point that out when I get to that one. When you are looking at the plans online you really need to read the fine print and hover over the little "?" question marks that they have on their plans.
The other thing that is important to me is a platform that has everything I need on it. That way I'm not having to go here and there to do work on my websites. I'll pay a little more for convenience, especially when it enables me to start and run a successful online business from scratch.
Number of WordPress Sites
I chose ten WordPress sites as the standard as that is what my web hosting provider offers and it should be more than enough for the average entrepreneur building an online business.
Visits Per Month or Bandwidth
Once again, using my WordPress webhosting provider as the standard I've gone with 500K per month.
Storage
When it comes to storage space it seems to go up and down a little but unless you are holding huge video files they are all pretty comparable. My standard is 30GB.
Free SSL
To me, free SSL is a necessary convenience these days. We are talking about the security of your website and ensuring that your website becomes trusted by the search engines and the people who are visiting your website. It should be a given.
Staging Environment
You don't want to put a website out in the field with only a few pages or posts on it. So to be able to test it in a staging environment is vital to establishing your business as soon as it hits the internet using your branded domain name.
Free Migrations
I believe free migrations from your old web hosting service provider is important, as well. After all, you are leaving one service provider to join another and they will make money from that, probably for years to come. Also, you want to be able to move the site as seamlessly as possible to reduce any interruption of business.
If the new service provider will migrate it for you, then that's great!
Live Chat
If you've run into a problem or obstacle while building your business, there is nothing worse than everything coming to a stop because the service provider only provides support via tickets or email and has banker's hours, as well.
Time is money and any time your building process is halted it is costing you money.
Domain Platform
What I mean by domain platform is that you should not have to go to another site/service to purchase a domain. Why? Because, once you've done that you still will need to set up their DNS servers to point to the DNS servers where your website is being hosted.
Okay, if you want to save a dollar or two it will probably be cheaper to go to an external domain server to get your domain. But then you've got the overhead of configuration and yearly payments for your domain that will come from an external source from your web hosting provider.
Domain Email
If you are going to be running an online business, it only makes sense that you are going to have email addresses that belong to your domain. Let's look at two email addresses.
wallerdog@gmail.com
les.waller@wallerdog.com
Which one looks more like a business email?
Quite a few of the web hosting platforms do not provide an email service because they say they want to focus on speed, security, and quick response time for the customers. Therefore, if you want to have your own email addresses for your domain you have to go somewhere else for it and you have just incurred another cost.
The most important factors when it comes to starting and building an online business from the ground u are:
Private Coaching
Step-by-Step Training
Keyword Research Tool
Step-by-Step Training
I'm talking about training that goes from when you've first purchased your plan, to creating your site, to selecting a niche, to creating content, optimizing SEO, applying for affiliate accounts and everything in between. So, it is the whole package.
I'm not talking about some YouTube videos that explain how to point your domain to a DNS server, or an eBook that talks about WordPress plugins. How much time will you have to spend finding each of these individual steps in building your business and how many of the same type of training will you need to watch before you find someone that does it right?
I'm talking about training that takes you from account creation to building a site with well over fifty posts that's earning money while you sleep!
Keyword Search Tool
The key to your success in the online world of getting people to visit your site and make purchases or become leads or get added to your email list is having a readily available, easy to use, Keyword Search Tool.
What good does your article do or your website for that matter if no one finds it because it's on page 35 on the Google search pages for your keywords?
Word!

Private Coaching or Mentorship
Unless you are already earning at least $1,000 per month with your online business I believe we all could use some private coaching or a mentor to either keep us on track or make sure we aren't making common mistakes in this business.
However, the closest I see to this other than where my website is hosted has been external paid services. Why pay extra for something that can come with your plan? Check out the service I use that includes coaching!

This is a classic case of "just because it's expensive, it doesn't mean it's the best", at least in this review of web hosting in 2020.
So, if you want to pay over $100 a month for your webhosting service, go for it and then come back in a year and let's compare where your business is then and where mine is along with how much we've spent on our services.
Top 5 Web Hosting Sites by Price
I'm putting these in order from lowest to the highest cost. Remember, just because it is the most expensive does not mean you are getting the most value for your money.
At the bottom of the article is a side-by-side comparison of the highlighted features.
Wealthy Affiliate
Price: $49.00/month
Free SSL: Yes
Staging Environment: Yes
Support: 24/7, live chat, ticket, community forum, private message
Step-by-Step Training; Two tracks:

Affiliate Bootcamp; 7 Levels, 10 Lessons per Level
Online Entrepreneur Certification; 5 Levels, 10 Lessons per Level

Keyword Search Tool: Yes, Jaaxy Keyword Search Tool
 
Private Coaching: Yes, within Wealthy Affiliate is a close-knit community of like-minded people who help each other to achieve success in the online affiliate marketing world.
PROS & CONS
Pros
Free Keyword Search Tool
Free Private Coaching
Free Step-by-Step Training
Free Weekly Live Webinars
Free High Resolution Image DB
Free Website Builder
Pay it Forward Engagement and Feedback Platform
100s of archived training videos, live webinars and training posts
Free Starter Membership
Cons
People are looking for a quick way to make a buck and get discouraged because we tell them upfront that you must first put forth the time and effort to build your business before you will reap your rewards.

For a more in-depth review of Wealthy Affiliate see my Wealthy Affiliate 2021 review.
VERDICT: This is hands down the best platform on the internet for starting and growing your online home-based business with no prior training or experience.
---
BlueHost
Price: $49.95/month
Free SSL: Yes
Staging Environment: Yes
Support: 24/7, live chat, phone, ticket, or knowledge base with articles, guides, instructions, how to's, and answers to most FAQs
Step-by-Step Training: Paid services for SEO, Pay-Per-Click, Website Migration, and Full-Service Website
Keyword Search Tool: No, paid SEO services available
Private Coaching: SEO and Pay-Per-Click paid services available
PROS & CONS
Pros
SEO and Pay-Per-Click services are available
Easy to Upgrade Plans
Been around since 2003, established company
Cons
SEO and Pay-Per-Click services are paid services and you must submit for consultation to even see what the pricing plan looks like
Low advertised prices are for 3-year plan
Too many options and plans to choose from
VERDICT: I think Bluehost would be good for those who either have disposable income and want to invest their money into a more managed website or for medium to big businesses that want to run on a dedicated service.
For a more in-depth review of bluehost see my bluehost review.
---
Pressable
Price: $90.00/month
Free SSL: Yes
Staging Environment: Yes
Support: 24/7, chat, ticket, and Knowledge base
Step-by-Step Training: searchable Knowledge Base, a Blog, eBooks, and a newsletter you can join
Keyword Search Tool: No
Private Coaching: No
PROS & CONS
Pros
Ease of Setup
24/7 Support
99.999% Uptime
Free SSL Certificates
Free Jetpack Premium
Basic WordPress Training
Cons

VERDICT: Pressable appears to have a good model setup for running WordPress efficiently. I would say if you are a casual blogger and are only going to have one website this may be just what you need. However, if you are more business oriented you may want more flexibility, as well as being able to do everything with one provider and not have to go one place for a domain, go another place for an email server, go another place for SEO searches.
For a more in-depth review of Pressable see myPressable review.
---
Rocket.net
Price: $100.00/month
Free SSL: Yes
Staging Yes
Support: 24/7, live chat, phone, email
Step-by-Step Training: No
Keyword Search Tool: No
Private Coaching: No
PROS & CONS
Pros
WordPress comes with an optimized installation
WordPress and its plugins and themes are automatically updated
There is support available 24/7
Website is cached around the world for speed enhancement
Cons

No Email service
Visitor throughput and data storage do not scale with the cost
VERDICT: Rocket.net looks like it can deliver in speed for accessing web pages based on their server hosting model. It also seems to be very easy to use for the inexperienced user, including hands free migration and 24/7 support.
For a more in-depth review of Rocket.net see my Rocket.net review.
---
WP Engine
Price: $115.00
Free SSL: Yes
Staging Environment: Yes
Support: 24/7, live chat, phone
Step-by-Step Training: No
Keyword Search Tool: No
Private Coaching: No
PROS & CONS
Pros
When using a WP engine, the user is saved from bothering on security issues.
It does not have any limitation on technology, thus enabling the user to explore new ideas.
It helps the user in the management of their word press.
Cons
Slightly expensive.
It does not support other Non-WordPress Platforms.
VERDICT: WP Engine is one of the best web hosting company's you can consider. It helps in the technical management of your WordPress, making the operation hassle-free. It offers a free 60 days trial and has excellent customer support. However, it is slightly expensive compared to other WordPress platforms.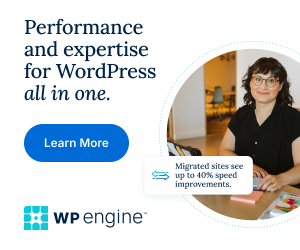 For a more in-depth review of WP Engine see my WP Engine review.
---
Side-by-Side Comparison for Top 5 Web Hosting in 2020