Namecheap LLC Review
I earn commissions if you shop through the links on this page.
Name: Namecheap LLC Review
Website: www.namecheap.com
Price/Plans: Stellar for shared hosting $1.58/month – Xeon E3 1230 v5 $48.88/month (for first year's)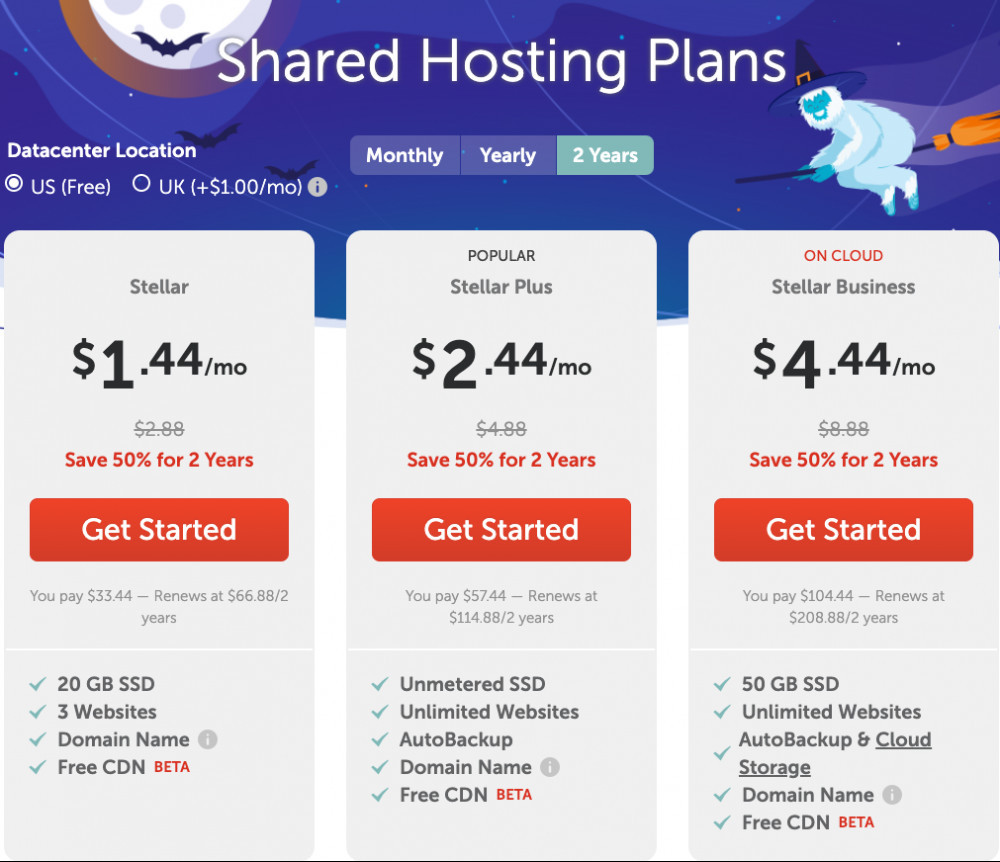 Company Name: Namecheap
Namecheap LLC Overview
Namecheap LLC was founded in 2000 by Richard Kirkendall. It is one of the best Web Hosting and domain registration sites with a rating of 4.7 out of 5 from more than 1.5 million customers. Also, it sells privacy protection services, SSL certificates, and many more. It provides different hosting plans which are fast and reliable with a 99.99% uptime guarantee. They offer a free migration, if you have an existing website and superb customer support.
How to set up your Namecheap web hosting
To set up your Namecheap web hosting, you will need first to register for your domain name. Use the domain name you have selected to create your internet brand. Connect the name with the hosting plan. Then choose a Namecheap site builder to assist you in building a website. This step can take up to thirty minutes before the activation of your hosting account. After activation, secure your account and explore.
Type of hosting
Namecheap offers Shared Hosting, VPS Hosting, and Dedicated Hosting. Under this hosting service, Namecheap offers several plans at different prices, giving you options for choosing the most suitable for your needs.
What Namecheap web hosting offers
Support
Namecheap has a dedicated team that offers excellent and timely support to all its customers. If you have a concern or question, there are several ways you can get help or contact the Namecheap support team. You can use either their live chat available 24/7/365, emails, or submit a ticket. Also, they have forums and a comprehensive knowledge base where you can get answers to your queries. However, Namecheap does not offer phone support.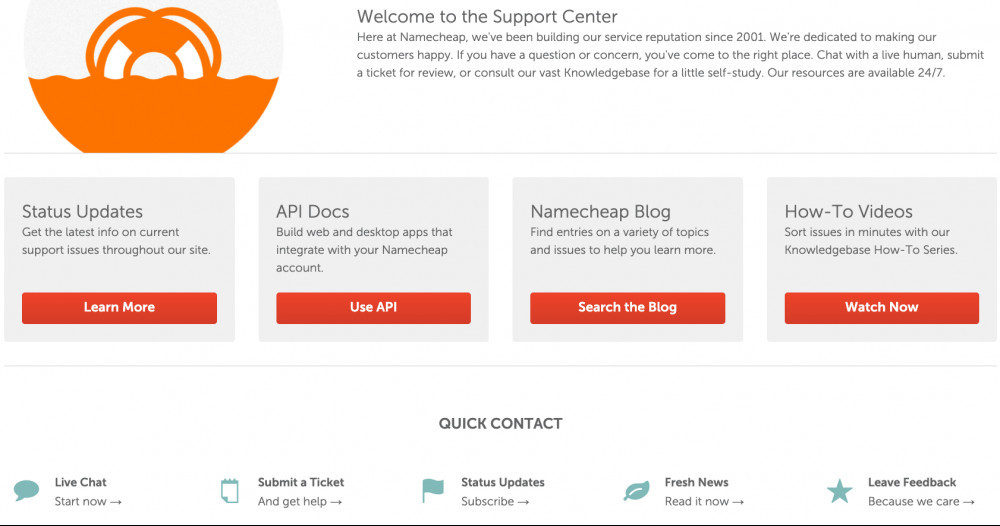 Server OS
Namecheap LLC uses Linux as its server OS. All its servers run Cloud Linux 6.x Operating System with PHP, Apache, Perl, MySQL, PHP, and many more.
Email
Namecheap provides web hosting email services for all individual and business needs. It is included in the account Cpanel, and it enables you to manage your email account and send an email via email client and webmail. Their email hosting is fast, reliable, and secure. Also, they have Namecheap private emails that have features of regular email services. It is available in three plans that include: Starter, Pro, and Ultimate Plans. Select your package and use office tools and private email inherent features to better manage your email, business, and contacts.
Bandwidth limits
Namecheap offers different bandwidth limits in the various hosting plans. Namecheap Shared Hosting has three plans, and all provide unmetered bandwidth to its users. VPS Hosting has two packages: Pulsar and Quasar. Pulsar has a bandwidth limit of 1 TB, while Quasar features a bandwidth limit of 3 TB. Namecheap Dedicated hosting is the most potent option. When you are using Dedicated Server Hosting, you are not very limited, and you have the option of buying the bandwidth you need.
What is the storage limit?
Namecheap LLC provides different disc spaces in other plans. The Stellar package for Shared Hosting offers a storage limit of 20 GB SSD; Stellar Plus has unmetered disc space while Stellar Business has a disc space of 50 GB. For VPS Hosting, Pulsar has a storage space of 2 GB RAM while Quasar has a space disc of 6 GB RAM. For Dedicated Server Hosting, the cheapest plan offers a disc space of 480 GB, while the advanced level provides 2 x 1TB NVMe.
Uptime (SLA)
One of the fantastic features of Namecheap is its uptime. It offers a monthly uptime guarantee on all its hosting plans. In case of downtime resulting from the company's equipment or internal infrastructure failure making it fail to meet the uptime guarantee, you will be eligible for compensation for the time the service was unreachable. Namecheap compensates by offering a service cycle prolongation. It applies different remedies depending on the hosting plan you use.
For VPS and Reseller accounts, you are assured of a 99.99 monthly uptime guarantee. If you encounter service unavailability amounting to forty-five minutes or less, you won't be eligible for service cycle prolongation. But if the uptime is up for less than 99.99%, they will compensate by providing a one-day service cycle prolongation for every hour the server was below the limit.
For Dedicated, Business, and Shared Server accounts, Namecheap offers a 100% uptime monthly guarantee to cover all plans under these server accounts. The company provides a one-day service cycle prolongation on every hour of service unavailability due to downtime or non-scheduled maintenance.
Backend Managed and unmanaged.
Namecheap offers servers data backup at least once per week. However, the backups are for server restoration functions. As an account owner, it is your primary responsibility to keep copies of your website's information and web content. Namecheap features several tools in the Cpanel that can aid you in backup and restoration of your files. Also, a Cpanel plugin enables users with Business and Premium Hosting plans to restore an entire backup instantly.
Namecheap hosting also monitors the growth of your website disc and bandwidth usage and present it to you in your panel in terms of percentage. That data is crucial as it alerts you to when it's time to upgrade.
Tools and training
Namecheap features several tools to help in providing fast, secure, and reliable hosting services. It has a website builder that is a Cpanel tool for Shared Hosting that quickly builds your site. It also features several security tools, including SSL certificates (paid), WhoisGuard, Premium DNS (paid), Virtual Private Servers, and TOTP 2FA.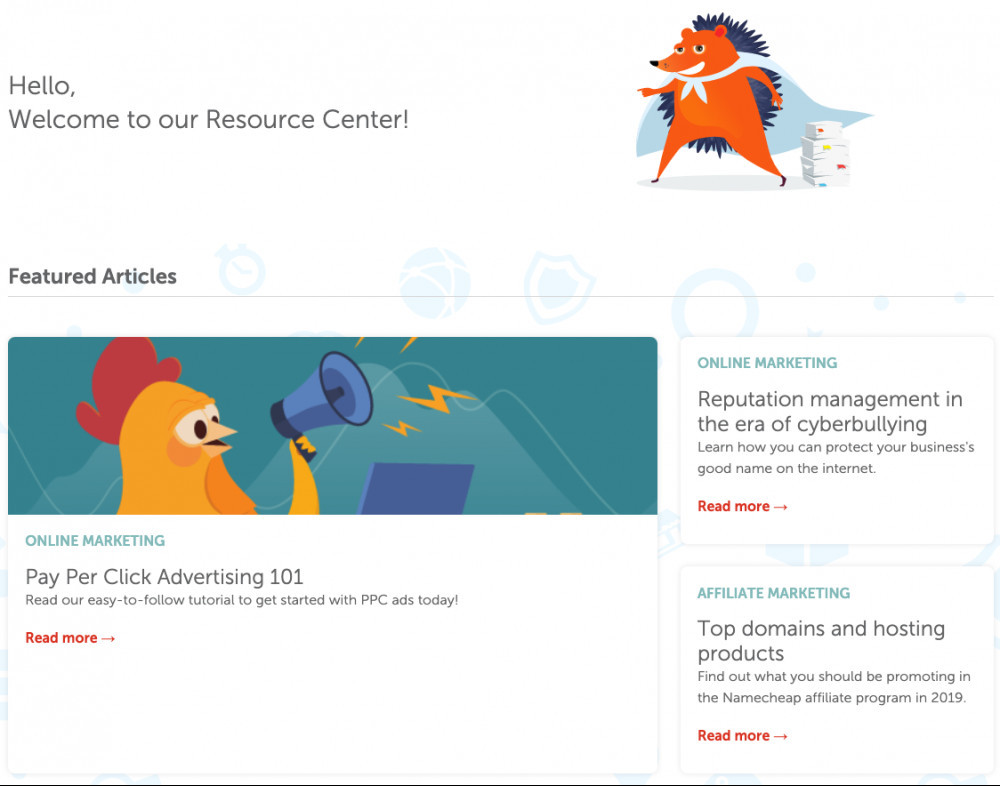 Pro and cons
Pros
It offers free domain and migration
It has a decent upload time
Configurable VPS plans
Cons
It does not provide phone support
The free domain does not apply to all TLDs
Final verdict
Name cheap is one of the best domain and hosting sites in the market. It offers excellent prices and good service. It features several hosting plans with the right space disc and bandwidth. Namecheap also features several tools that enhance the reliability and performance of your site.
Get Domain & Hosting at one place with Namecheap!
---
There you have it ladies and gentlemen, a review of Cloudways WordPress hosting; written by GMathew at Hirewriters.com
As you can see he does a fine job, so if you need a review written at a reasonable price, head over there now and take a look!
Here is my article on How to Build a Website Easy – In Less Than 5 Minutes
and here is a comparison of my favorite webhosting provider against namecheap: