Full Credit for this article goes to Dan DiPiro, whom I've had the pleasure of working with in the past.
The article has been posted here with his permission.
Resume DOs and DON'Ts from the perspective of a hiring official
The following resume and interviewing tips are based on my experiences as a selecting official leading and participating in numerous hiring boards and panels over the last 11 plus years. My experience and tips are from the perspective of Department of Defense (DoD) hiring, specifically Department of the Army. Therefore, many of the tips may apply only partially or not at all, especially outside the DoD. As the saying goes, "your mileage may vary."
Before I list out my DOs and DON'Ts, let me set the environment for a hiring action. First and foremost, if you are applying for jobs, put yourself in the hiring official's frame of mind. Ask yourself, what skills and experience the selecting official is looking for and does your resume appropriately highlight those skills and experience. For example, if the position is supervisory, does your resume highlight the positions where you have been a supervisor and clearly reflect the scope of supervisory duties on the number and type (Military, Civilian, Contractors) of personnel? I differentiate between being a "team lead" from a supervisor. As anyone who has been a supervisor knows, it involves more than just coordinating the work of the team to be a supervisor.
I have one goal as I review a resume for a position. That is to quickly be able to read the resume and determine if, and to what degree, the candidate possesses the skills and experience required.
Remember that you are also being judged by how well you can effectively write and convey your skills and experience. The higher the level of the position, the more the board will look critically at your resume.
With that in mind, here is my list of DOs and DON'Ts. Again, based on where you are applying, your mileage may vary. These are merely the thoughts of a guy trying to get through 60 resumes to find the most qualified 6 or 7 to interview.
If you read it and are applying for a position in my organization, I whole heartedly thank you from the bottom of my heart.
The opinions and tips here are solely my own and not the official position of the U.S. Army Pacific, the Army, or any larger part of our bureaucracy. Thanks to Deshawn Bell for proofing this article and making much needed suggestions. While I don't believe that I am the only one who has these thoughts, if you use all or part of this verbatim, please give me credit.
– Dan DiPiro
Resume Tips
DO – Tailor your resume to the job you are applying for.
DON'T – Submit a resume that focuses on your skills as a project manager for a cybersecurity position and vice versa. You may have the experience I am looking for but the tone of your resume paints a picture for me. I often label each candidate early if they don't fit the template of what I need. I will label the resume "Ops", "Cyber", "Telecom", or something like that if overall your resume paints a picture different from what I need.
DO – Be succinct, provide examples of your experience, and general areas of focus. Were you a supervisor, if so, how many people? If you were a project manager, give examples of the size and scope of your projects with relatable numbers like cost, customers/users, project complexity, and level of major stakeholder (Just your org or a four-star headquarters).
DON'T – List out your Position Description verbatim. Don't list what you are supposed to do, list what you actually did. I expect that, like me, most people have a little more to put for their current position and maybe a couple prior. After that, I drastically shorten the remaining positions. As I read, I am scanning for key skill/experience in my head that reflect what I am looking for and I make notes in the margins when I see them.
DON'T – Have an overly lengthy description for each job. This is subjective but I am the one hiring. If you cannot boil down your experience to a few short paragraphs per position, you probably lost me already. I see many resumes for senior (GS-13/14) positions with one, two, or three pages of text for each position. There was a saying when I was on active duty that promotion boards usually only read a couple sentences into your evaluation write-up and you either hooked them quick or they moved on. I f you have an overly lengthy job description or regurgitate your position description, I lose interest quickly. If you just started a new job one month ago, a long narrative is unnecessary and our unlikely to get much credit for it. Put something to the effect that you were recently selected or promoted. Also, I can recognize my own writing so don't copy the position advertisement verbatim into your resume. Lastly, if you are a current civilian employee and your resume is a repeating string of jobs that are on-year or less (active duty positions excluded), I will likely look unfavorably at your resume.
DO – Clearly state if you have required or desired certifications, education, or active security clearance. List the certifications, the date achieved, and the certificate #s for verification. If you are working on your degree, state that and when you expect to finish. Lastly, if you have an active clearance, make sure it is apparent. If I can't see it, or it's not clear, I don't give credit.
DON'T – If you do not have a certification, I am not really interested in that you took a lot of certification training courses. No amount of training will get you credit for a certification that is a condition of employment.
DO – List relevant training to the position you are applying for.
DON'T – List every training class you took on-line or you completed your mandatory yearly training. While it may be interesting, that MS-DOS class from 1992 is not likely still relevant. While some military training is relevant (staff courses and leadership training), if you are applying for an IT job, I really don't care if you are certified to blow things up or that you are sniper certified. I have seen resumes with 3-4 pages of training and most times only 1/10th of it is relevant.
DON'T – These other DON'Ts fall into the category of readability:
Use ALL CAPS or a lot of bold or italicized text.
Use a watermark. I have found this vary distracting and makes a resume difficult to read.
Have a 21-page resume. Already stated, but worth repeating.
Leave off the dates of your previous job experience. It makes it impossible to gauge the depth of your experience (and frankly appears suspect).
(DoD positions only) – In my opinion, don't "civilianize" your military experience. Know your audience. I know what a Battalion S6 or a Platoon Sergeant does and the skills and experience they require. Changing the title to "CIO" doesn't help me.
Submit your resume without proofreading for clarity, spelling, and grammar. It helps to have someone familiar in the field to help with this and hopefully someone with writing skills.
List jobs going back 15-20 years especially if they are not relevant to the current position.
*** NOTE – while I usually don't say no to resume reviews, it did occur to me I might get flooded with requests. I ask that unless you are an Army Civilian in the Pacific Theater, that you start with a peer or senior in your organization to review your resume. Most of what I would look for is in this article.
The Interview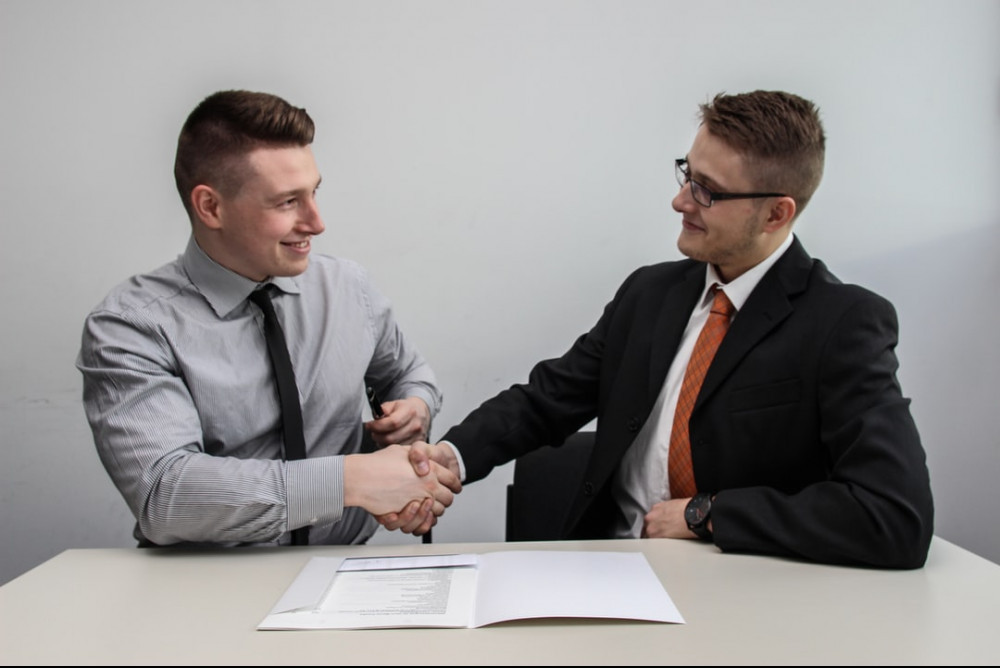 Yor resume made the referral list and you get the call for an interview. Below are some tips I believe have helped me in my interviews and have helped candidates in interviews I conducted.
DO – Prepare. Research the organization you are applying to. It will help you shape your answers and hopefully show that you are professional and prepared. Prepare answers in advance on what a panel might ask and practice prior to the interview. If the interview is on the phone, have them handy during the interview.
DON'T – Go into an interview cold or ask "what position was this again" as one applicant asked in their interview.
DO – Have a notepad and pen ready. Writing the questions down assists with remembering and answering the question, especially multi-part questions.
DON'T – Try to commit the questions to memory. It's ok to ask for a question to be repeated but if you do it every time or for simple questions, it will show that you are not prepared.
DO – Answer the question to the best of your ability. Be prepared to provide examples for questions asked.
DON'T – If you don't know the answer, don't' fake it or ramble on for 10 minutes hoping to eventually say something that sounds like the answer.
DO – Be upbeat and positive. Be excited about the opportunity to be considered for the position. Practice how yo sound when you interview. Be confident and highlight that you have the skills and experience to succeed and provide value to the organization as well as learn form it.
DON'T – Go in with the "been there and done that" attitude or the "you can see from my resume" answer. The interview is to see how you listen, speak, and present yourself. Even if you worked there before and the hiring board know you, pretend they don't. Show the same enthusiasm as a stranger and provide examples of your experience, even if the panel is familiar with you.
DO – If offered the opportunity, as the panel questions and have them prepared in advance.
DON'T – Don't be arrogant or cocky or say you are the best or most qualified candidate.
DO – Thank the panel and use your closing statement for a quick elevator speech to set their final impression of you and why you're right for the job.
Dan DiPiro is a Supervisory IT Specialist serving in the Indo-Pacific Theater of Operations.