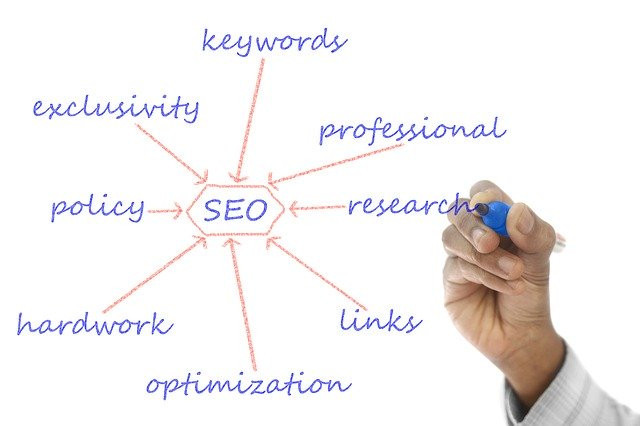 Jaaxy Enterprise Review 2020
So, you've made a website and you have posted a whole bunch of articles and reviews and you are sitting at the edge of your seat waiting for that first sale to come in…and waiting…and waiting…
You cannot get a sale if there is no traffic coming into your website.
The key to getting traffic to your website is selecting the best keywords to use in your article/review/blog and how do we do that? Do we manually go on a Google alphabet soup search mission? What a waste of time!!!
We need to know!
What is the Best Keyword Research Tool?
I give you Jaaxy Enterprise Review 2020!
In the past I've talked about vidIQ and TubeBuddy, but those are great for searching YouTube video keywords. What we are looking at today is the best online keyword research tool, Jaaxy!
When you are looking at keyword research tools, you don't want something that:
you install
gives PPC guesstimates
uses Alexa to determine competition
takes multiple searches to do one thing
doesn't look at the data from the three kings of search
3 Key Metrics
How many websites are competing with the same keyword
How much traffic would we get when we rank on 1st page of search engine
Does the keyword make sense
When choosing a niche, one of the primary concerns that people have is that there is too much competition out there and their content is not going to be seen. But, that isn't the case when you are armed with a great keyword research tool!
I have a list of articles and reviews to write and even pay ghost writers to write articles for me because once you've found your quality keywords it's all about producing that content to bring in that traffic.
I'll give you two examples using Jaaxy, one that I use for my website, www.foldingbiking.com and one for something I know nothing about. In this first case, folding bikes:
… we have 12 sample keywords to look at. The one marked with an "L" is one I've already put on my keyword list for this site. The three with check marks are three more that I will add to my list for future article ideas.
Realistically, we could put all of these on our list because there are about 100 or less competing websites for all of these terms.
The "Avg" is the average number of times people have used that term in a search in a month. The "Traffic" is the amount of traffic you could get on your site if it is found on the search engines' 1st page. And, finally, the "QSR" is the number of competing websites.
Of course, since I own a folding bike coming up with keywords is not that difficult because I'm familiar with the topic. The important thing here then is that Jaaxy will tell me where to put my focus so that my article or review has a better chance of getting at the top of the search engines.
Now, let's look into something I know nothing about, menopause:
There, now we have a list of 11 different keywords we could use for an article or review. I've ordered them by QSR to make it easier for me to pick the low hanging fruit first.
I don't know anything about menopause, so you ask me how am I going to write something about it? I'll tell you, it's quite simple. I will go to hirewriters.com and put up a project there to have someone write it for me. What do you think of that?
Some other things to point out in the graphic above.
SEO scores for each of the terms, with 100 being the best.
Domain searches, you can use this to see whether these keywords have had domains purchased with those names for .com or .net. or .org.
Brainstorm is a list of more possibilities for terms that may be related to what you entered.
Remember, all of this information is given to you in ONE search!!!
Now, we can not only write articles, but we can also search for specific products that have an affiliate program to go with them so when you write your article you have something to refer your audience to or you now have a specific type of product to review.
What Jaaxy Plan Fits Your Budget?
Looking at the above we see three plans:
Starter – is a free trial and is highly recommended! It's a great way to get a feel for what Jaaxy can do for you without any monetary investment on your part. Also, allows you to join their affiliate program = $$$
Pro – Really gives you a lot so you can do what you need to do to get your website filled with SEO ready keywords and articles.
Enterprise – You want to make things even faster, this is the best option as the QSR searches are automated, as well as domain searches. I have the equivalent to the Pro version and in the lists above this image I had to manually click the blue "Get QSR" for each of the keywords. Believe me, it won't be long before I upgrade to the Enterprise level because time equals money.
Wealthy Affiliate Premium Member – as a Wealthy Affiliate premium member you have access to the equivalent of the Pro membership on Jaaxy. So, not only do you get a world-class hosting service when you join Wealthy Affiliate, but you also get great access to the Jaaxy Keyword Research tool, too!