TubeBuddy vs vidIQ 2020
We are an affiliate of both TubeBuddy and vidIQ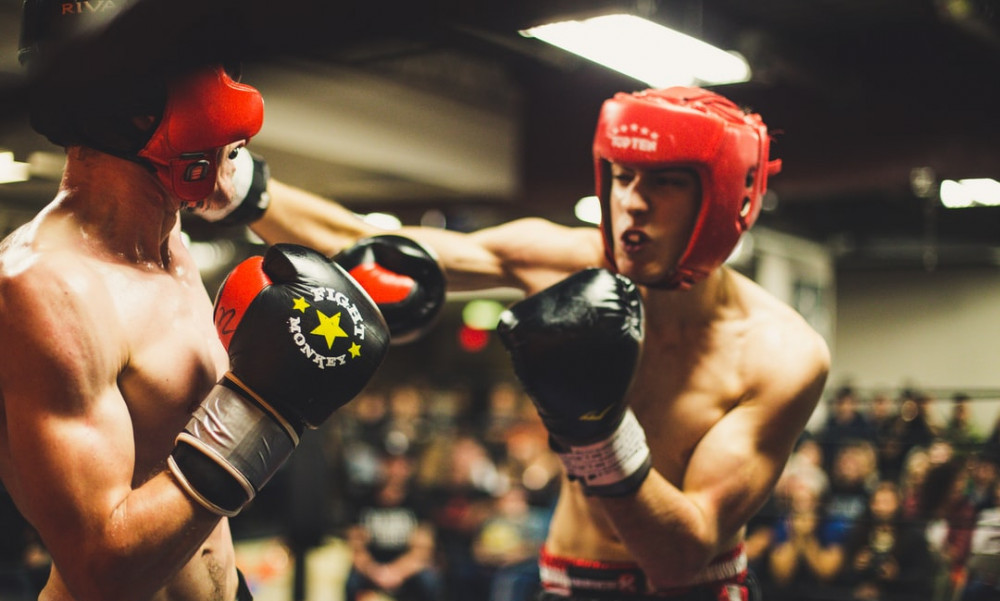 This is going to be a TubeBuddy vs vidIQ 2020 Review and we will cover installation of both TubeBuddy and vidIQ and the following areas:
Free Plans
Paid Plans
Keyword Tools
End Screens/Cards
YouTube Keyword Tool Free Plan in Action
vidIQ Keyword Tool Free Plan in Action
YouTube Keyword Tool Pro Plan in Action
Free Plans
TubeBuddy
The 1st thing you need to do is click on the link below and get Free TubeBuddy signup/installed so you can follow along as I go through this review.
vidIQ
Now, the 2nd thing is to do the same with the free vidIQ signup/installation.
See, that was pretty simple, wasn't it? Now you'll have the power of being able to use both free versions, one of TubeBuddy and one of vidIQ!
Paid Plans
Tube Buddy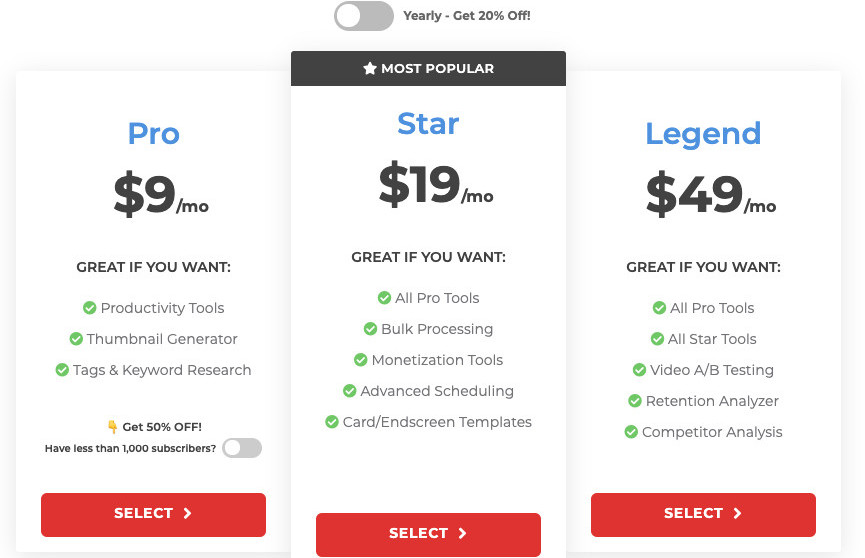 Including the free plan, there are a total of four plans!
Free – gives you quite a bit, but you will have to do a lot of leg work to get the results you want.
Pro – great for a starter plan, when you channel starts to move help it to grow even faster.
Star – now that our YouTube channel is monetized let's take advantage of this plan and save time on post-production so we can spend more time in production
Legend – our channel is probably around 10k subs at this point and its time to fine tune our videos for maximum value
vidIQ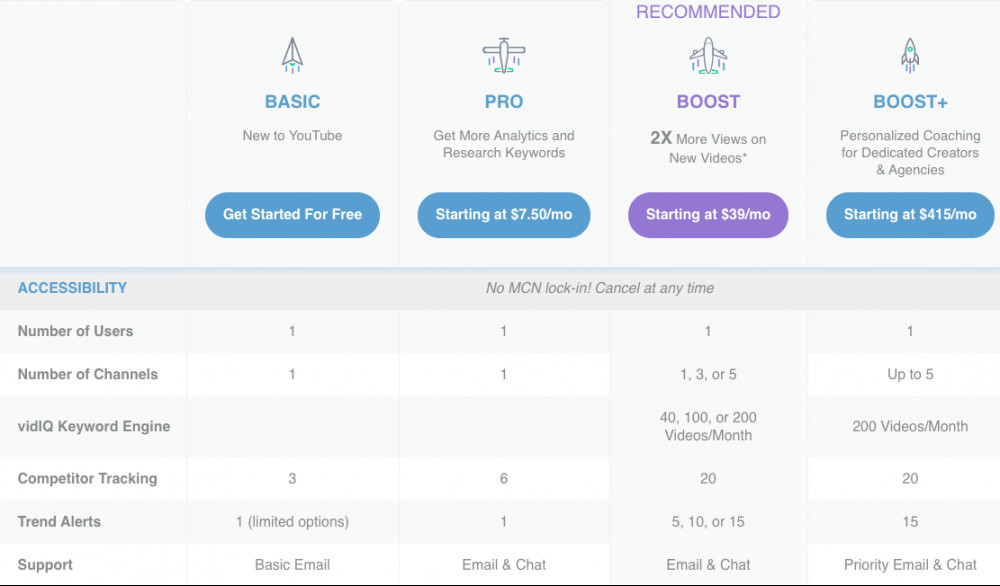 vidIQ also has a total of four plans; however, you will not that the high end plan is really high end.
Basic (Free) – great place to start until you know that you aren't going to quit.
Pro – first, see what free gives you and use it to the fullest then you can decide if you want to upgrade to Pro or maybe even Boost.
Boost – Covers all the bases, so if you are getting serious about this, it could be what gets you into doing it full time.
Boost+ – this is for those who are doing it full time but want to go over the top
Keyword Tools
TubeBuddy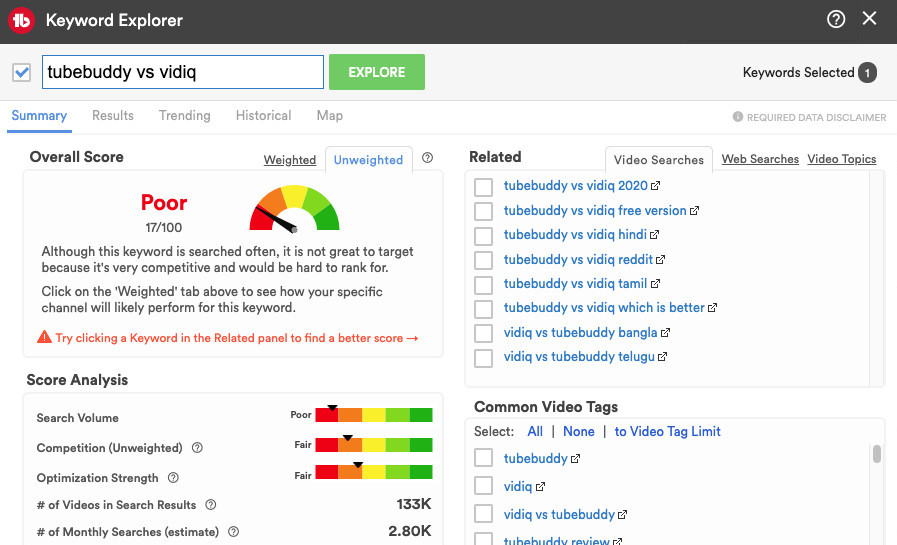 You can see here I searched on "tubebuddy vs vidiq" and we get a "Poor" overall score and a list of related links on the right. Since, this is 2020, let's see what happens when I select that one.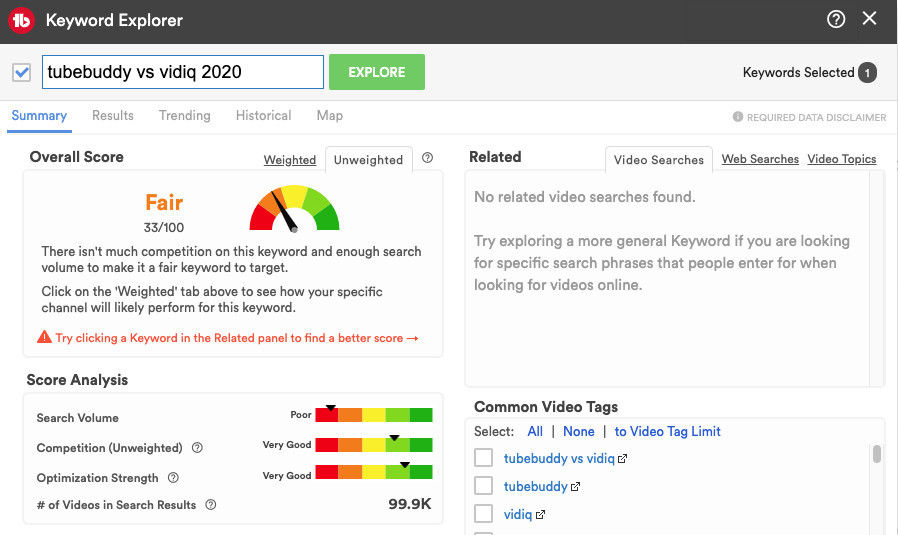 We went from 17 up to 33, or from Poor to Fair. Looks like a much better search term.
vidIQ
We can see here that vidIQ and TubeBuddy don't agree on their overall scores, but I think they both agree that the search volume for "tubebuddy vs vidiq 2020" will be less than without the "2020".
There is a 3rd option if you already a member of Wealthy Affiliate. As a matter of fact, I will sometimes use all three search engines to find my keywords, why? Because not all search engines think alike and I like putting the tools at my fingertips to use.
As a Wealthy Affiliate member you have access to Jaaxy
Jaaxy also agrees, the facts are the facts. Jaaxy shows that there are 100 pages out there with "tubebuddy vs vidiq" as opposed to 13 pages with" tubebuddy vs vidiq 2020″. The longer one is what I used for my video!
Oh wait! You don't know about my video, do you? Well you are in luck, I'll put the video right below here so if you want to watch and listen to me go right ahead!
End Screens/Cards
TubeBuddy

With the Bulk Card Actions you can copy setting from one video and put them on any number of other videos so you maintain consistency across your videos! Otherwise, when you have hundreds of videos you will have to go into each one by one and change them manually. :-O Talk about time-consuming!!!
vidIQ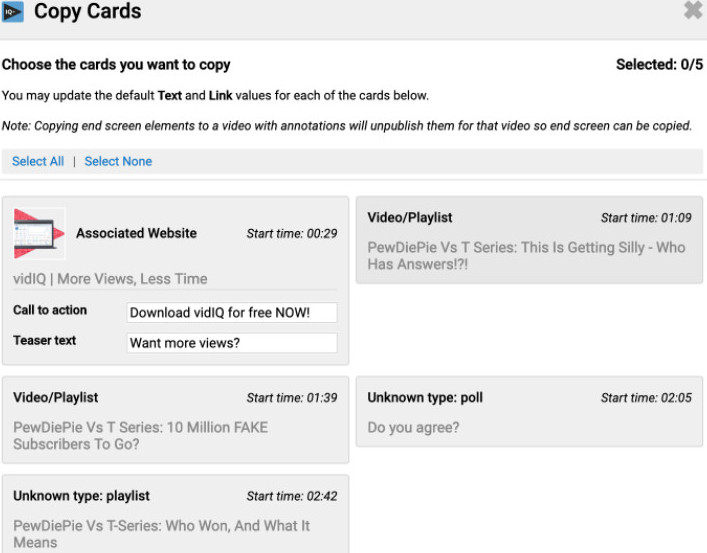 I hate to say it but it seems like TubeBuddy's actions are clearer and maybe easier to do. This is kinda confusing to me.
YouTube Keyword Tool Free Plan in Action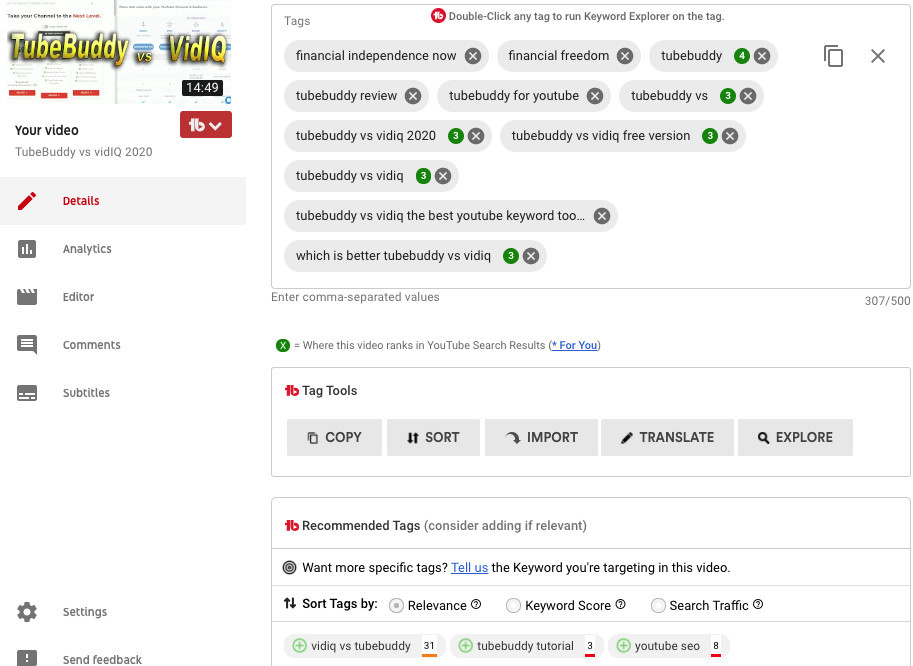 If you have followed me this far, I'm going to reward you with a trick I want to show you. This video, the one up above, was published several hours ago. Now, we come back to the video and guess what? We can see the search tags have been ranked AND TubeBuddy is showing us three more FREE tags!!! Notice we are only at 307 characters out of 500 characters allowed for tags. You can bet I just added them while writing this article!
vidIQ Keyword Tool Free Plan in Action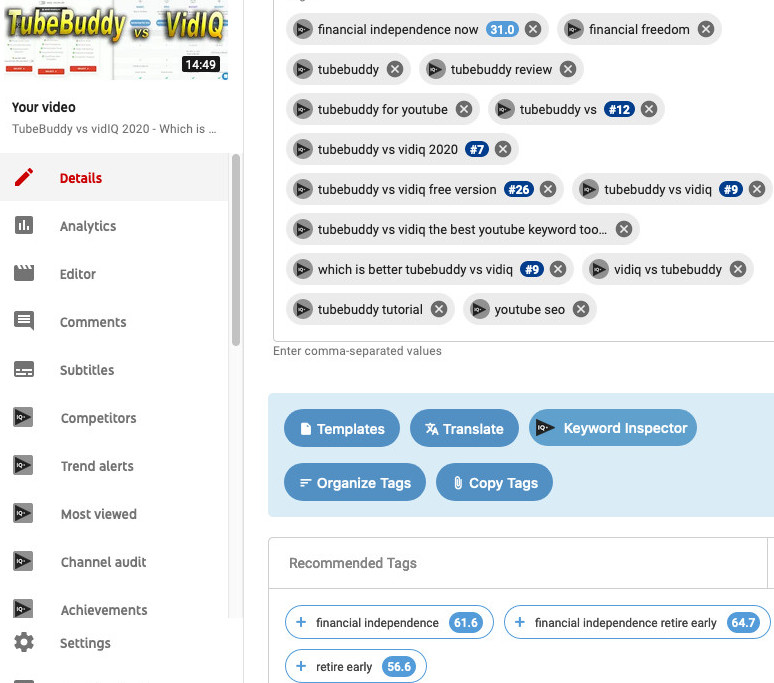 Of course, this isn't fair because TubeBuddy filled in those last three keywords. I suppose, to be fair I should have written them down and then let vidIQ come up with some extra keywords. Be that as it may, here is what vidIQ has come up with and we will add them.
YouTube Keyword Tool Pro Plan in Action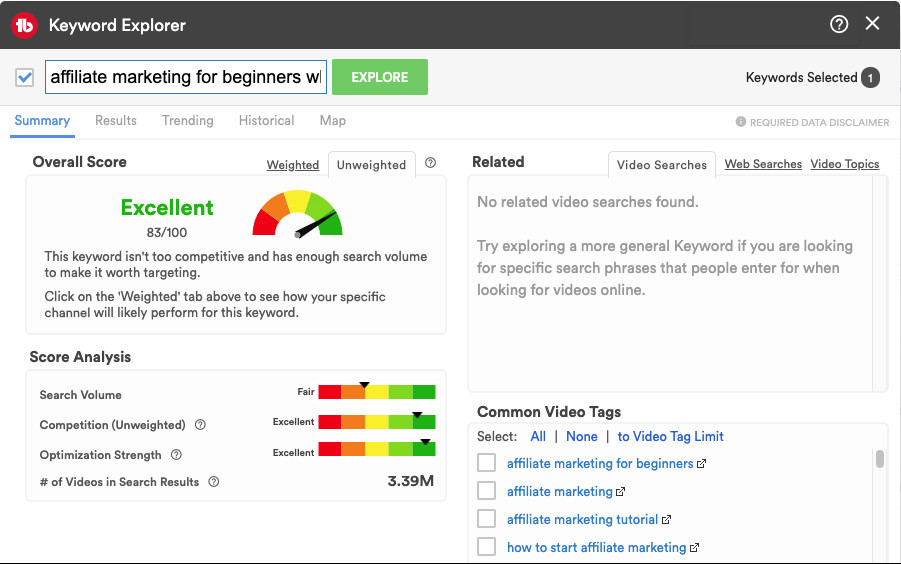 On one of my YouTube channels I have a TubeBuddy Pro account because I want this channel to BOOM when I'm ready to market it.
So I did a search on affiliate marketing for videos and I found an absolute winner!!! Look at the overall score, yeeehaaa!
Of course, it also shows a bunch of Common Video Tags on the lower right that can be used, as well.
Conclusion
We have now taken a closer look at TubeBuddy and vidIQ, we even gave you a look at Jaaxy which is the main one I use for writing my articles on this and other websites.
My suggestion is to use all three. If something is free AND valuable why wouldn't you use it?
I sure do! And, as you can see I even went with a Pro version of TubeBuddy because it delivers.
Let me know in the comments below, which SEO tool(s) do you use? Which do you like best? What do you think about the tools I introduced here?
Best of luck and good fortune to each one of you!
Cheers!
Les