Today, we will show you How To Make Money From Home Online!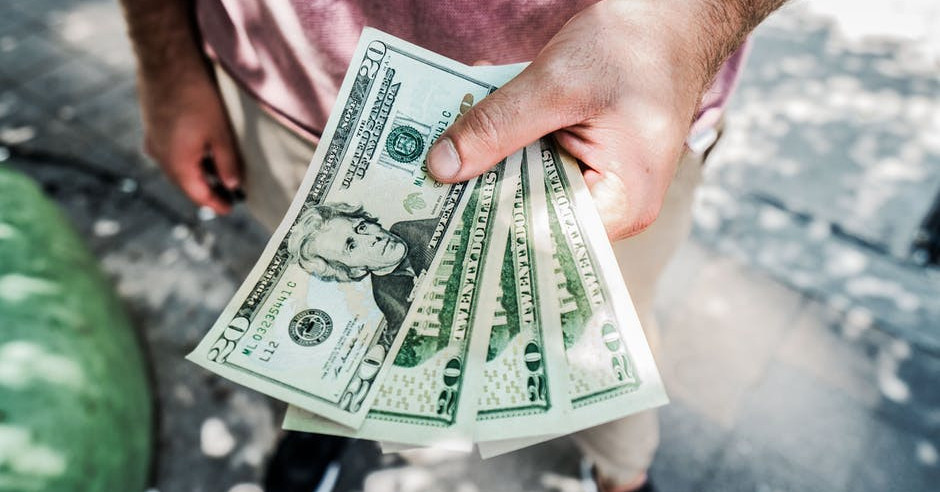 And it's at no cost to you!!!
How many of you out there would like to roll out of bed, shuffle your feet down the hallway and fire up your work at home computer? Of course, we'll step to the other side of our office and fire up the espresso machine so we can get ourselves fired up for work with a fresh brew of coffee.
We come back to our desk, relax in the chair, and sit and wait for all that business to come to us.
Ah, I hate to say this but it doesn't quite work that way.
If you are here to find a way to make money quick or get-rich-quick, then you had better turn around and find someone else to scam you. That is not why I am here. I am here to help you get on your own to feet and, if possible in the process become financially independent.
BUT!!!
It isn't going to happen overnight and it isn't going to happen without putting in the necessary hard work and effort on the front end.
Today I am going to go over four things you will see online for earning money and I'll give you my experiences with them, so far.
Phone Apps

English (Other Language) as a 2nd Language Teacher

Surveys and Website Reviews

Affiliate Marketing

Phone Apps
I'm just going to cover those that I have had experience with so far. Unfortunately, I'm an American living in Germany and I don't speak German. Most Apps are location dependent and also setup to use the native language of that area.
The Field Agent App is available in the following countries:
United States
Canada
United Kingdom
Australia
South Africa
Mexico
Ecuador
This is definitely location dependent and I didn't have time to use it when I was last in the United States. It was winter time and I was visiting family, so they weren't too happy about me doing anything other than visiting with family. I could see that there were several opportunities around where we were, though. It's definitely better if you live in a big city to use this App as you will have more opportunities.
How It Works

Basically, its like the name of the App says. You are an agent that goes out into the "field" and report on different products in the store, like their location and pricing. Maybe they'll have you talk to a manager and ask them questions and then report back how well they answered the questions or how well they treated you as a customer. They may ask you to video sections of the store without being seen. Personally, I didn't like this idea because I didn't want to get in any trouble that could in some way jeopardize my full time job.
Feature Points is available in the USA and the EU. This App has several ways for you to earn; cash back on purchases, paid surveys, and of course getting others to sign up for the App.
How It Works

I've been playing a silly game on this App thinking I was earning points when in fact I was earning tokens. Had I been earning points then when I reached 6,000 points I could trade those in for $10.00 worth of BitCoin. But, I realized today I only had 10 points and what I had been earning were tokens, over 2,500 of them right now. Dangit!
They do have surveys I can take; however, I'll have to be prepared to translate them from German into English in order to answer the questions honestly. I'll still may do that because some surveys allow you to earn several thousand points, which I can then hopefully trade for BitCoin.
A WARNING for you. If you are inactive for 60 days on your account you can lose what you've earned so be sure if you are going to try to earn points to stay active on this account.
AppTrailers
AppTrailers is available for download from Apple AppStore or Google Play.
This App seems to be limited to the US, or at least it isn't available in Germany. I keep getting a connection error with or without using a VPN to mask my location. I've given up on this one.
Have you had any experience with this App? Let me know in the comments below! Thanks!
How It Works

You can earn points toward gift cards by watching trailers on your smart phone or mobile device.
English (x Language) as a Second Language Teacher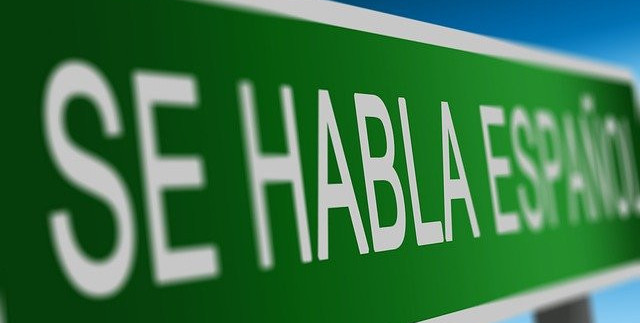 There's nothing better than using your natural talent of being a native English speaker or a speaker in your native language. That's right! As a native speaker in X language there are opportunities out there to use you language and earn money.
How?
By teaching your language from the comfort of your home on your PC!
I have looked into two different programs:
VIPKid
iTalki
VIPKid
VIPKid is based in China, so you are teaching Chinese children how to speak English.
There is an online application and you must schedule to do a demo teaching with them. They give you the materials for the demo, including a video showing an example of someone teaching. It all seems easy, right?
I failed, hahaha! I'm 58 years old hold a bachelor's in computer science and a master's in business administration and I speak Chinese, Japanese and Korean and I failed??? LOL
Well, as you can see it is a serious business so don't take the demo lightly. The "child" is an actor who is an adult and he will play a difficult, very difficult student. I was totally unprepared for this and after 10 minutes was only through half the lesson. Word to the wise, finish the lesson regardless of the student's participation.
You will get notified within 48 hours via Email with your results.
Key things to remember for the demo
Be sure your background looks like a teaching environment
Know the material that you will present without having to look at notes
Practice, practice, practice!!!
If you are seriously looking at teaching English as a 2nd language, earn ESL certification beforehand
If the student refuses to do what you ask, continue to move forward with the lesson
I hope this helps you land the job, let me know in the comments below if this helped.
Surveys and Website Reviews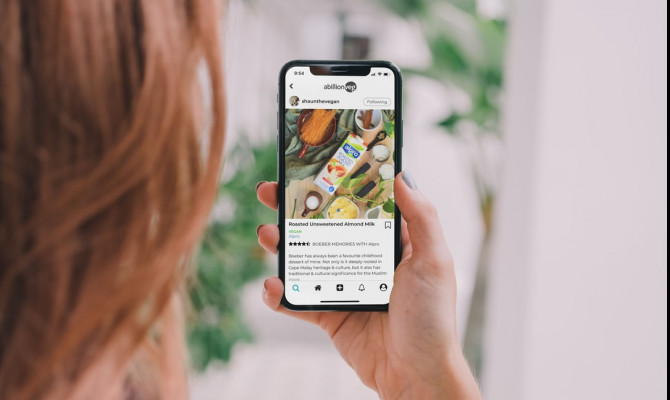 UserTesting is a legitimate way of earning some money on the side. As a matter of fact I just reviewed a website as I was writing this article and will get paid $10 for about 20 minutes of my time. That makes a total of $100 I've earned through them since I signed up with them.
How it Works

They will record you as you talk about the experience you are having while reviewing the website or application. Be sure to answer all the questions that they ask. For me, sometimes it is a little tricky because you are bounding all over the website. As an example, in tonight's test they asked me to test the verification process for obtaining an account on a crypto currency app. Well, when I was doing that the app took me to another page and the testing software paused the recording without me knowing. Once I realized this, I got back to the testing app and explained what happened then continued with the website review. In all the 10-minute review took over 20 minutes. Still, not bad as that would be the equivalent of $30 an hour.
Some points to keep in mind
Always be truthful in the screening process, do NOT try to answer how you think they want you to answer. You have no way of knowing whether its an actual screening for a review or them testing to see if you are changing your answers.
Read the instructions carefully and literally think aloud about all of your thoughts.
It takes several days for you test to go from Completed / Pending to Completed / Paid.
To earn more you need to keep the app open on your computer because you aren't the only one trying to do these surveys and some are first come, first served.
Affiliate Marketing
What Marketing? Affiliate Marketing. What the heck is affiliate marketing?
Affiliate Marketing is basically someone who markets a product or service without owning either and is paid a commission for a sale, lead (email address), or someone following a link.
One of the biggest examples you see of this everyday are websites that talk about products then provide a link to Amazon. If you use the link and purchase anything from Amazon within the next 24 hours then the person whose link you clicked will get a small commission on the sale at no extra cost to the buyer. That's one of the reasons that if you want to sell something on Amazon you have to provide it at 30% under cost, so Amazon can give part of that to its Amazon Associates (affiliate marketers) located worldwide. One thing of note, though, is that not all states allow Amazon to have affiliate marketers. I discovered that when I suggested my daughter apply for it when she was living in Illinois. So, be sure to check if you can apply from withing the state you live in if in the United States.
Some of the biggest and most reputable businesses in the world have some form of affiliate marketing, its not just limited to Amazon, eBay, and Target. There are literally hundreds of businesses offering affiliate programs.
Okay, I know what affiliate marketing is but how can I make money online with it?
Well, there are several ways of doing affiliate marketing right from your own desk.
Paid Advertising

Advertise through Social Media Sites

Advertise through Your Own Website

Paid Advertising
Wait a minute! We're trying to earn money, not spend it!!! This requires the least amount of work for those who have the money to invest but not the time.
Warning Will Robinson!!! Warning!!! Warning!!!
Do NOT spend a dime on advertising unless you absolutely know how to write an ad that will convert AND your ads will give you a return that is larger than your investment. I've been tinkering around with various ads and have spent almost $100.00 and gotten nothing in return. Forewarned is forearmed!
Advertise Through Social Media Sites
Do you have a large (1000s) of followers on Twitter, TikTok, Instagram, Facebook, or some other social media platform?
If you do, you have a large potential for gaining affiliate commissions from them by coming up with ads as part of your posting at no extra cost to you. If you have a large following, use it!
If not, that leads me to my preferred method.
Website Affiliate Marketing
The website where you are now is one of my affiliate marketing websites. I have several, each based on a different niche that interests me and where I have experience.
In a nutshell, you build an authority website that provides value to the visitor in the form of information or knowledge that answers their questions and as part of that you point them to products or services that may be of interest to them.
But, first and foremost you must provide value to them. If you just build a website with ads, then you will get no traffic and no sales.
An important thing to remember, is that with any good business it takes time and consistent effort to build a business. This is NOT an overnight get rich type of business. You will spend months putting content into your website before realizing results.
However, once you start to see results they keep building and building, even on articles that you wrote months ago. This is called residual income and it is based on effort you put into your business in the past.
Do you want to Make Money From Home Online???

The Webhosting Platform that I use is Different from All the Others
They provide 100s of Hours of Training so You Don't Need to Have Any Experience
They provide Weekly Webinars on How to Build Your Business
They provide up to 25 Websites
They provide an easy to use Site Content Creator
They provide an easy to use Search Engine Optimization (SEO) Ranking Keyword Tool
They provide 24/7 Live Chat for Questions
Click on the link below to see my in-depth review of this platform now!

May your business be strong and fruitful!
Cheers!
Les